The Nine Worlds of Norse Mythology are the nin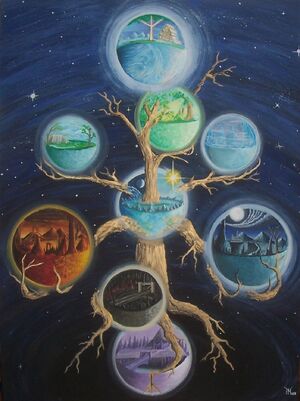 e realms that make up the universe.
They are, in order:
The worlds are believed to all be connected through the world tree, Yggdrasil, and each realm borders in some way to the ones next to it on the spectrum.
Ad blocker interference detected!
Wikia is a free-to-use site that makes money from advertising. We have a modified experience for viewers using ad blockers

Wikia is not accessible if you've made further modifications. Remove the custom ad blocker rule(s) and the page will load as expected.